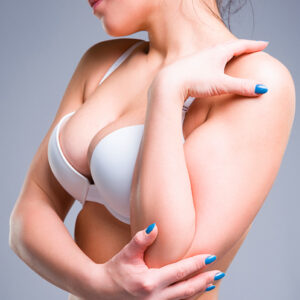 Women who are dissatisfied with the shape and natural position of their breasts may wish to consider a breast lift. A breast lift, also known as a mastopexy, is a cosmetic surgery procedure that can raise and reshape a woman's breasts and reduce the size of the areola if necessary.
The procedure is especially beneficial to women whose breasts have begun to sag as a result of genetics, aging, pregnancy, and/or nursing. A semi-permanent procedure, a breast lift tightens up the tissues to create a more aesthetically pleasing breast shape.
Good candidates for a breast lift are women who are in good physical and psychological health with realistic expectations about the procedure. Women who are planning on having children may wish to postpone a breast lift procedure in order to achieve optimal results. It is important for prospective breast lift patients to provide their full medical history, including current use of medications, to ensure that a breast lift is safe and appropriate.
The breast lift surgery itself is performed on an outpatient basis and takes anywhere from one to four hours to complete. Patients are given a general anesthetic. During the breast lift procedure, Board Certified Plastic Surgeon, Dr. William K. Boss will make an anchor-shaped incision in the breast fold and around the nipple area. Excess breast skin will be removed and the nipple will be re-positioned in order to achieve the desired aesthetic result.
After a breast lift surgery, the patient will be wrapped in a surgical garment and required to wear a surgical bra in the weeks to come. It is common for breast lift patients to experience some degree of swelling, discomfort, and bruising in the initial period following surgery. A surgeon may prescribe pain medication to help minimize discomfort.
Breast Lift with Implants Before and After images