Eye Lift Surgery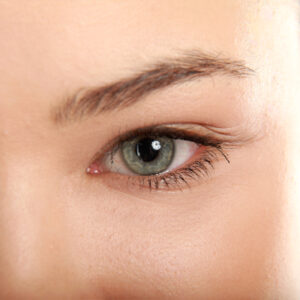 Men and women who are dissatisfied with their appearance because of excess skin or droopiness in the eye area may wish to consider an eye lift – a relatively safe and effective way to enhance one's appearance by reducing puffiness and sagging of the upper and/or lower eyelids.
The majority of patients who seek this procedure are over the age of fifty, though patients in their thirties and forties can also benefit from an eye lift.
Ideal Candidates for the Eye Lift
Ideal candidates for an eye lift are those in good physical and mental health who have realistic expectations about the results of the procedure. It is also important for potential patients to have a clear understanding of what to expect before, during, and after the procedure, which can be discussed with Dr. Boss during the initial consultation.
The Eye Lift Procedure
An eye lift procedure can be performed on the upper and/or lower eyelids, depending on the desired results, and can reduce the appearance of bags under the eyes and the droopiness of the upper lids by removing excess skin. However, an eye lift procedure cannot eliminate dark circles under the eyes or correct fine lines and wrinkles.
The procedure itself should be performed by an experienced and Board Certified Plastic Surgeon in a hospital, accredited surgery center, or doctor's office. Performed under general anesthesia or a local anesthetic with a sedative, an eye lift procedure generally lasts between one and three hours. Eye lifts are typically performed on an outpatient basis so that the patient is able to return home soon after surgery to begin the healing process.
Hello Dr. Boss and Team, It's Rita Kashub Jacobs, and I wanted to tell you how much this surgery has changed my life.  I feel so confident now in photos and around people. Previously, while sitting in my hairdresser's chair, I would always pull back my jowls and Turkey neck in front of his large mirror.  My only caveat is I should have done this sooner!  Please consider having me as a recommendation* for this procedure.
I found Dr Boss at one of the magazines at my workplace and man I have nothing but good and positive experiences...super happy with my results with Dr Boss and it feels like Dr. Boss wanted me to look good more than myself....the staff is amazing too Ma'am Jackie and especially Tracy they are so professional attentive and caring ....totally worth every penny spent so I highly recommend Dr. Boss!!!
I Just received a microneedling facial with Enza and had the best experience! She made me feel very comfortable, she was professional, as well as thorough, and educated me on everything she was doing throughout the service. She is the best! I highly recommend her and will definitely be going back for further treatments
I travel from Boston to see Dr Boss.  After meeting with several other plastic surgeons I found my consult with Dr Boss immediately put me at ease for the procedures which I had long wanted, but was nervous to have done.  He listened to my concerns and was thoughtful, precise and calming from consult to post-op.  His amazing staff is equally as attentive and warm. My results are outstanding – I look and feel 10 years younger!
Not only is he up ln anything new in his field but he is very very gentle very nice the greatest bedside manner and he really cares about his patients. He made me very relaxed. I felt safe in his hands when he did plastic surgery on my lip I would recommend him to anybody and his staff is wonderful also they are just as sweet and caring as he is My lip looks like I had nothing done I am so pleased and grateful to Dr. BOSS because he did such a great job
Being a patient at Dr. Boss' office has been one of the best experiences I have ever had with a medical practice. Everyone in the office is so kind, caring, and attentive. Dr. Boss is extremely thorough, and provides the absolute best care for his patients. I would recommend him to anyone that asks!
I am a 52-year-old active and healthy woman, and when I looked in the mirror, all I saw were wrinkles, prominent lines, and excess saggy skin around my eyes and mouth. I researched cosmetic surgeons in my area and decided to go to Dr. Boss for a consultation. Dr. Boss explained what was making me unhappy when I looked into the mirror. He presented to me several options. I felt extremely comfortable and reassured that he was the doctor that I would trust with my face. I now look in the mirror and smile thanks to Dr. Boss and his impeccable skillfulness and expertise.
Dr. Boss was one of the friendliest and helpful plastic surgeons I've ever visited! He gave me one of the best treatments I've ever experienced, and I don't recommend anyone else!
They answered all my questions and my surgery went very well! I will continue to recommend them to all my friends and family in NJ!
He treats you with respect and with the utmost professionalism. On top of that, he does outstanding work!
Dr. Boss is one of the best doctors around. I've seen a handful of doctors in the NY Metropolitan area and once I saw Dr. Boss, I knew I found my doctor. I recommend giving him a call and scheduling your appointment. You're guaranteed to like him!
I have had only the BEST experiences with this doctor and his staff, he is everything an ideal doctor should be; he is compassionate, considerate, and cocktails his solutions with the patient's thoughts in mind. A doctor like this is very hard to come by, and I feel quite fortunate to have found him. I have had several procedures done over the past several years, and he also comes through as a perfect doctor and a gentleman.
Being a patient at Dr. Boss' office has been one of the best experiences I have ever had with a medical practice. Everyone in the office is so kind, caring, and attentive. Dr. Boss is extremely thorough and provides the absolute best care for his patients. I would recommend him to anyone that asks!
They made me feel so comfortable from the moment I entered the office.
The woman who did my procedure had flawless skin so I knew I was in great hands. Will be back for sure!
She administered injections on my brow and cheeks and the results were perfect and it didn't hurt a bit! Kim is very personable and professional. I highly recommend her!
Just had abdominal and flank lipo with Dr. Boss who is phenomenal!!! His nurses Kate and Tracy who assisted were so amazing considering I was not so cooperative beforehand.. they were kind patient and I trust them implicitly.. I highly recommend Dr. Boss!