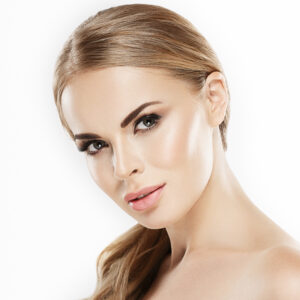 As a Board Certified Plastic Surgeon in New Jersey, Dr. Boss has developed a very unique and individualized approach to acne scar revision with outstanding results in his patients. D
r. Boss focuses his efforts on treating acne scars with a very unique and individualized approach that yields excellent results in his patients.
At the first visit, Dr. Boss needs to determine if the patient is a good candidate for acne scar revision. The most important determinant is if the active acne has been under control for the past 6-12 months. There is no point to treat scarring in patients with active acne because new scars will continually form and the patient will have wasted time, effort, and money.
The treatment begins with a careful medical history and examination to determine the most effective and least invasive procedures possible.
A
s a plastic surgeon, Dr. Boss can employ the largest variety of techniques possible to treat the scarring. For example, ice pick, deep contracted scars require excision and as a microsurgeon, Dr. Boss uses magnification to excise the scars and build up the skin layers to minimize the scar.
Other scars require subcision followed by fractionated lasers or simply lasers alone. There are also lasers that can treat discolorations and tiny blood vessels around the scars.
In some cases, Dr. Boss will utilize long-acting fillers when indicated, such as Restalyne, Juvaderm, Sculptra, and Radiesse. 
Oftentimes, the skin that has been ravaged by acne is loose and the face has lost volume; that is when more invasive treatments such as stem cell fat transfers and mini facelifts might be helpful. Fortunately, there are many treatment options that are available and can produce very good results. However, it is important for the patient to schedule a consult and go over the options with the doctor to determine which treatment is best.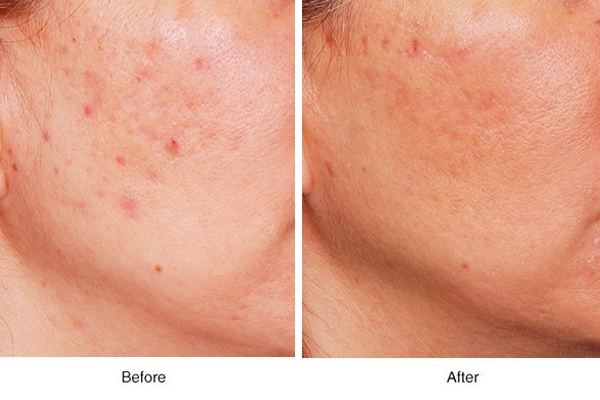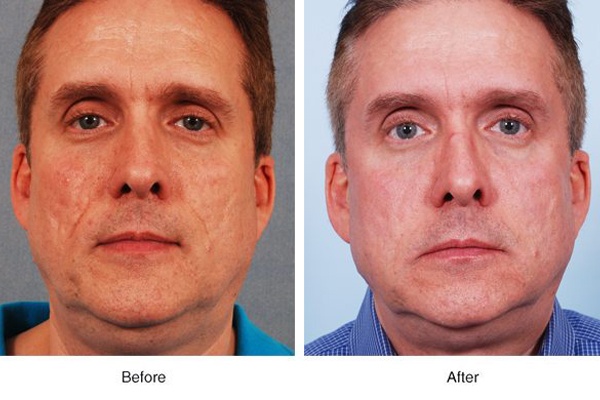 I found Dr Boss at one of the magazines at my workplace and man I have nothing but good and positive experiences...super happy with my results with Dr Boss and it feels like Dr. Boss wanted me to look good more than myself....the staff is amazing too Ma'am Jackie and especially Tracy they are so professional attentive and caring ....totally worth every penny spent so I highly recommend Dr. Boss!!!
I Just received a microneedling facial with Enza and had the best experience! She made me feel very comfortable, she was professional, as well as thorough, and educated me on everything she was doing throughout the service. She is the best! I highly recommend her and will definitely be going back for further treatments
I travel from Boston to see Dr Boss.  After meeting with several other plastic surgeons I found my consult with Dr Boss immediately put me at ease for the procedures which I had long wanted, but was nervous to have done.  He listened to my concerns and was thoughtful, precise and calming from consult to post-op.  His amazing staff is equally as attentive and warm. My results are outstanding – I look and feel 10 years younger!
Not only is he up ln anything new in his field but he is very very gentle very nice the greatest bedside manner and he really cares about his patients. He made me very relaxed. I felt safe in his hands when he did plastic surgery on my lip I would recommend him to anybody and his staff is wonderful also they are just as sweet and caring as he is My lip looks like I had nothing done I am so pleased and grateful to Dr. BOSS because he did such a great job
Being a patient at Dr. Boss' office has been one of the best experiences I have ever had with a medical practice. Everyone in the office is so kind, caring, and attentive. Dr. Boss is extremely thorough, and provides the absolute best care for his patients. I would recommend him to anyone that asks!
I am a 52-year-old active and healthy woman, and when I looked in the mirror, all I saw were wrinkles, prominent lines, and excess saggy skin around my eyes and mouth. I researched cosmetic surgeons in my area and decided to go to Dr. Boss for a consultation. Dr. Boss explained what was making me unhappy when I looked into the mirror. He presented to me several options. I felt extremely comfortable and reassured that he was the doctor that I would trust with my face. I now look in the mirror and smile thanks to Dr. Boss and his impeccable skillfulness and expertise.
Dr. Boss was one of the friendliest and helpful plastic surgeons I've ever visited! He gave me one of the best treatments I've ever experienced, and I don't recommend anyone else!
They answered all my questions and my surgery went very well! I will continue to recommend them to all my friends and family in NJ!
He treats you with respect and with the utmost professionalism. On top of that, he does outstanding work!
Dr. Boss is one of the best doctors around. I've seen a handful of doctors in the NY Metropolitan area and once I saw Dr. Boss, I knew I found my doctor. I recommend giving him a call and scheduling your appointment. You're guaranteed to like him!
I have had only the BEST experiences with this doctor and his staff, he is everything an ideal doctor should be; he is compassionate, considerate, and cocktails his solutions with the patient's thoughts in mind. A doctor like this is very hard to come by, and I feel quite fortunate to have found him. I have had several procedures done over the past several years, and he also comes through as a perfect doctor and a gentleman.
Being a patient at Dr. Boss' office has been one of the best experiences I have ever had with a medical practice. Everyone in the office is so kind, caring, and attentive. Dr. Boss is extremely thorough and provides the absolute best care for his patients. I would recommend him to anyone that asks!
They made me feel so comfortable from the moment I entered the office.
The woman who did my procedure had flawless skin so I knew I was in great hands. Will be back for sure!
She administered injections on my brow and cheeks and the results were perfect and it didn't hurt a bit! Kim is very personable and professional. I highly recommend her!
Just had abdominal and flank lipo with Dr. Boss who is phenomenal!!! His nurses Kate and Tracy who assisted were so amazing considering I was not so cooperative beforehand.. they were kind patient and I trust them implicitly.. I highly recommend Dr. Boss!
Schedule a complimentary Acne Scar Revision consultation or contact us for more information