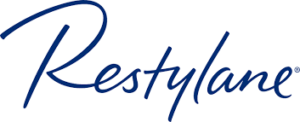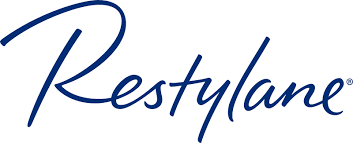 Patients who want to reduce the appearance of wrinkles and fine lines, enhance the aesthetic contours of their facial features, and achieve fuller, more youthful lips may wish to consider a non-surgical procedure involving the injectable Restylane®. Restylane® is a biodegradable product, composed primarily of dermal filler known as hyaluronic acid, which helps to rejuvenate and replenish the skin's natural volume and firmness, reduce the appearance of wrinkles, and enhance the volume and shape of the lips. Restylane® is injected under the skin to fill in the space between the collagen and elastin fibers within the dermal layers. Injecting Restylane® into the dermal layers of the skin restores its natural volume, which tends to decrease with age and sun damage. Also, the highly purified form of hyaluronic acid found in Restylane® mimics the effects of natural hyaluronic acid.
Benefits of Restylane:
Instant results

Cost effective

No anesthesia

Little downtime
How Restylane Works
Restylane adds volume and fullness to the skin to correct moderate to severe facial wrinkles and folds. Restylane can also add fullness and definition to lips in patients over 21 years, providing natural-looking and lasting results with just one treatment.
Restylane works immediately by adding volume to smooth away wrinkles. A clear gel formulation of hyaluronic acid, Restylane is specifically formulated to act like your body's own hyaluronic acid.
How long does Restylane last?
In a clinical study of laugh lines (nasolabial folds), at least 95% of patients treated with Restylane continued to see results for up to 18 months after initial treatment when patients returned for a follow-up treatment at 4.5 or nine months.
In a clinical study of Restylane for lip enhancement, Restylane provided results for up to 6 months with one treatment.
Schedule a complimentary Restylane consultation or contact us for more information