Treat Sun Damage with Non-Surgical AFT Pulsed Light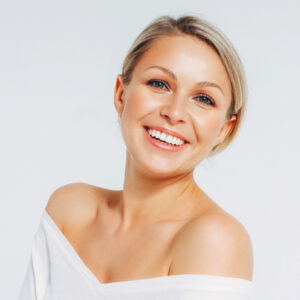 A non-surgical procedure, AFT technology uses gentle pulses of light to safely and effectively eliminate years of sun damage, redness, and brown pigmentation, literally "turning back the clock." This treatment works to rejuvenate the skin by enhancing dull or gray complexions as well as smoothing out uneven pigmentation, reducing the appearance of large pores, and even improving symptoms of Rosacea—a skin disorder characterized by severe redness.

How AFT Pulsed Light Technology Works
AFT photo rejuvenation uses a series of uniquely shaped light pulses that gently penetrate the top layers of the skin to break up any lesions or vessels, allowing the body to undergo its natural healing process. Because the treatment was developed to specifically heat the intended target spot, the surrounding areas won't experience any damage or discomfort. Skin will appear even-toned, healthy, and youthful.

What to Expect
Each AFT photo rejuvenation session lasts anywhere from 15 to 30 minutes. A board-certified plastic surgeon will cleanse the treated area and apply a cooling gel to the skin. The light pulses are then delivered, improving the look and texture of the treated area. Once the process is complete, the cooling gel is removed and the skin is cleansed.
The procedure requires no anesthesia, although a topical ointment may be used for more sensitive areas. Most patients require five AFT treatment sessions for maximum results. Follow-up sessions may also be recommended for maintenance.

Downtime and Side Effects
Since AFT pulsed light technology treatments are less invasive than other procedures, such as chemical peels or deep laser resurfacing, there is no downtime and patients may resume daily activities immediately.
Side effects are extremely rare. After treatment, the skin may appear red, and pigmented spots may look darker. It is important to limit sun exposure for several weeks prior to and after the procedure for best results.