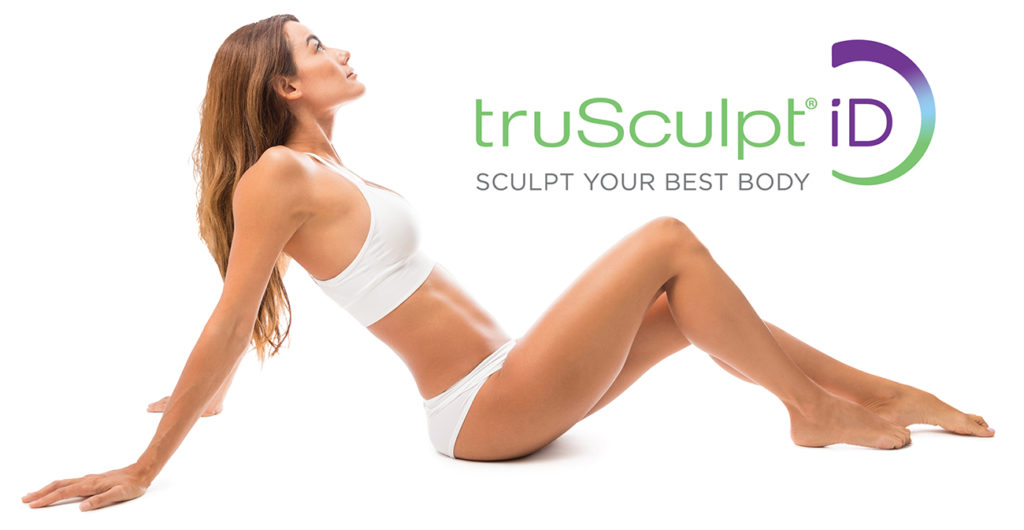 The figure you want—the way you want.
truSculpt iD allows you to personalize your ideal body with a revolutionary non-surgical, body-sculpting treatment. It's comfortable, reliable, and is clinically proven to permanently eliminate fat cells in stubborn areas around your abdomen and decrease circumference in your flanks.
This can all be achieved in as little as one 15-minute treatment. With truSculpt iD, you can get the body definition you want, even in areas that have been resistant to diet and exercise.
What is truSculpt?
It's noninvasive radiofrequency heating of the fat that destroys fat cells.
How does truSculpt compare to CoolSculpting?
Both procedures destroy about 24-26% of the fat cells under the skin. CoolSculpting does it by freezing and truSculpt by heating the fat.
So if they destroy fat – what are the differences?
truSculpt is painless

truSculpt also tightens skin because of the heat

truSculpt is a single treatment

truSculpt can treat larger areas

truSculpt treatment session is shorter
How much change is there after a truSculpt treatment?
I usually see at least 1″ reduction in the waist but it also occurs gradually over 4-6 months.
Can truSculpt be repeated?
Yes, it can and the price will be reduced.
When can you resume activities?
Full activities and exercise the next day
Is truSculpt less expensive than RFAL?
Yes, about half the price but with RFAL, you will see immediate and more dramatic results.