Avéli™ Cellulite Reduction Before and After Photos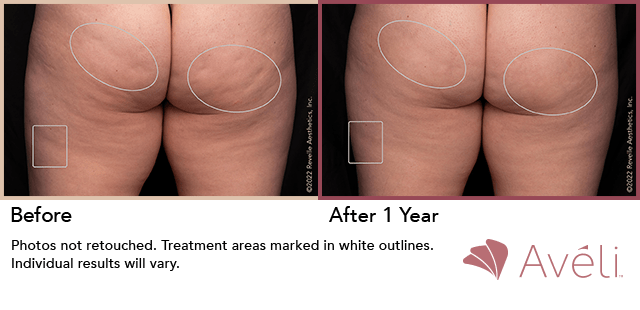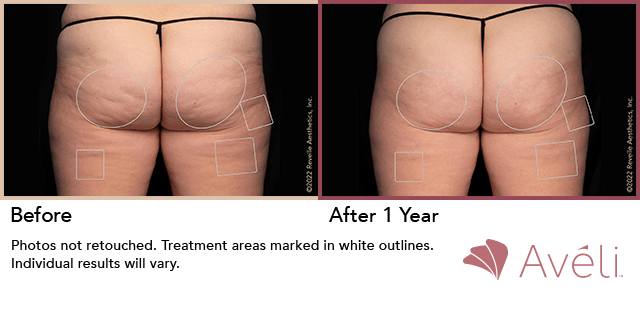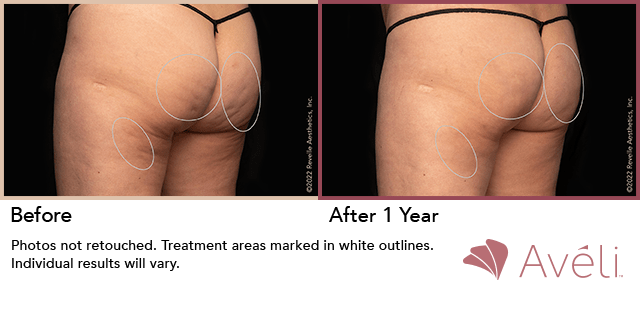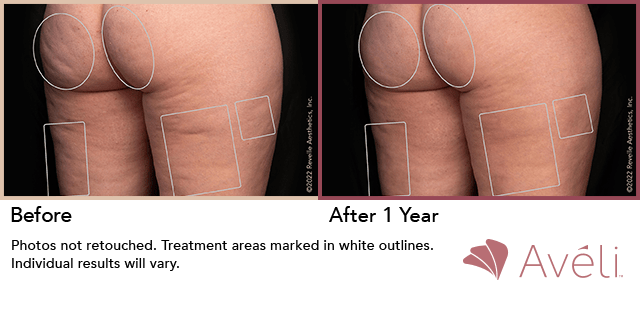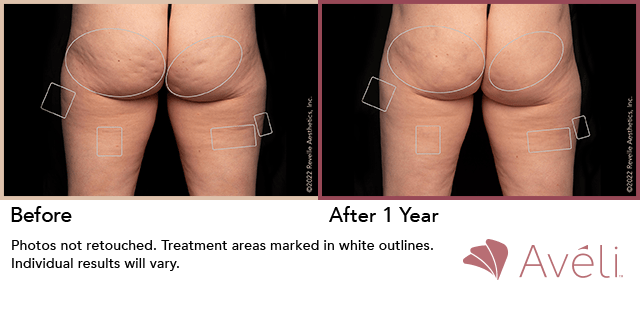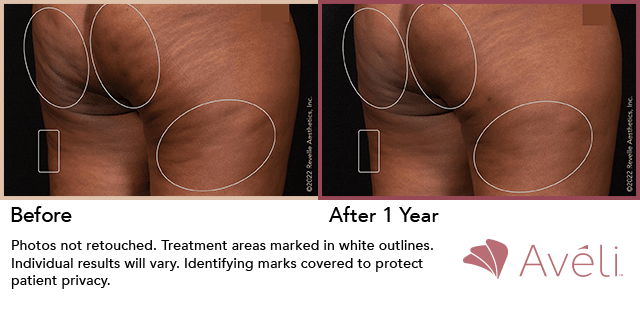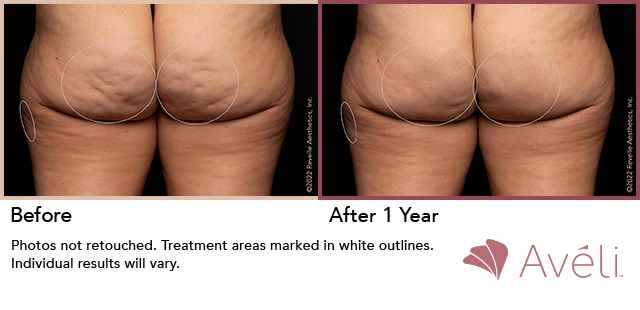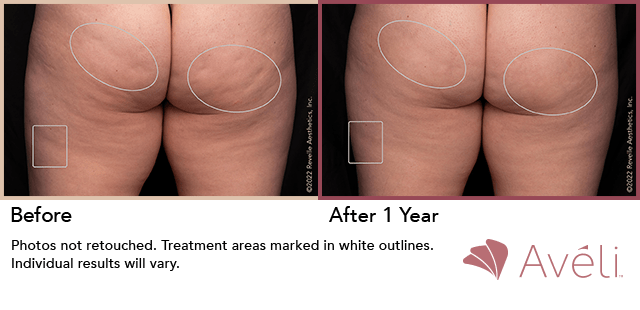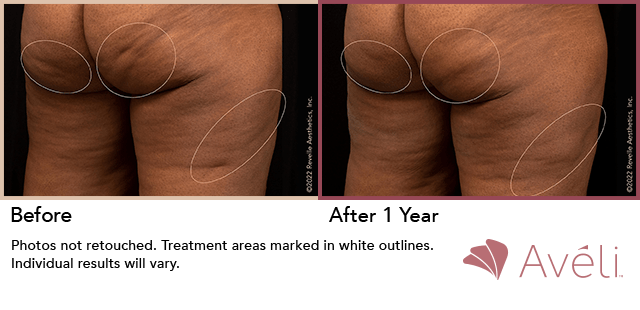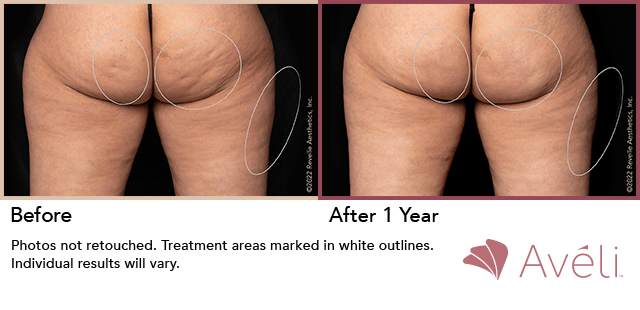 Schedule a complimentary Aveli Cellulite Reduction consultation, or contact us for more information.
Avéli™ is indicated for long-term reduction in the appearance of cellulite in the buttocks and thigh areas of adult females as supported by clinical data demonstrating treatment benefits through one year of observation. The most common side effects reported were mild pain within the first 24 hours and bruising and tenderness to the touch which typically resolved within 30 days. Some patients returned to normal activities within one day of the procedure and most within a week. As with any medical procedure, there are risks associated with the procedure. Consult with your physician for full safety information.
References:
Stevens WG et al. Aesthet Surg J. 2022 Nov 10. sjac291. doi10.1093/asj/sjac010. Online ahead of print.
Stevens WG, et al. Aesthet Surg J. 2022;42(8):937-945.
Emanuele E. Cellulite: advances in treatment: facts and controversies. Clin Dermatol. 2013;31(6):725-30.
Stevens WG, et al. Aesthet Surg J. 2022 Jul 5;sjac179. doi:10.1093/asj/sjac179.